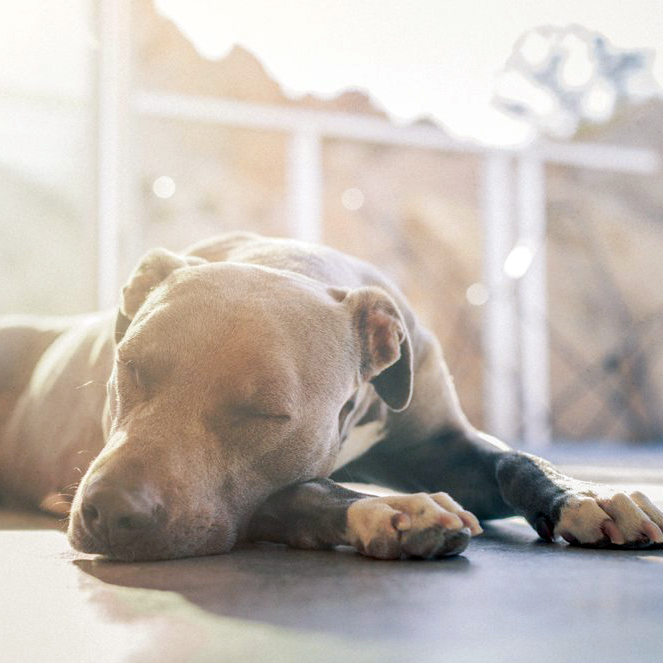 We understand that many people do not want to leave their dogs behind when they go on vacation. We are open to having dogs stay at Rock Reach House so long as their owners are sensitive to and understand some basic issues, and pay a small fee.
Inside the House
Unlike a hotel with many "units" we have only one unit we can rent at any one time. If that unit is damaged or soiled we are unable to rent the unit to the next guests until repairs or cleaning can be completed. And often we have back-to-back guests – one group checking out by 11 am and another group checking in by 3 pm the same day – thus no time in which to complete anything other than standard cleaning.
Also unlike hotels we do not have a room full of such things as extra bedspreads or rugs. If, for example, one of our bedspreads needs to go to the dry cleaner because of dog hair we are out of business until it comes back.
Using special sheets we provide, dog owners should always cover the couch, bed, or any place where their dog may elect to lie down (other than the bare concrete floors). We are not equipped to shampoo furniture or rugs or dry clean bedding when fast turnarounds are so common.
Outside the House
One of the great charms of Rock Reach House is its setting in an untamed and largely pristine area of the high desert. Within this setting are critters and sharp, spiky plants.
Dogs should at all times be kept on leash.
Dog owners should immediately pick up after their dogs and deposit the waste in a plastic bag that is placed in storage cupboard #1 at the carport.